The Capital Market (TCM) is a community-based farmers' market that: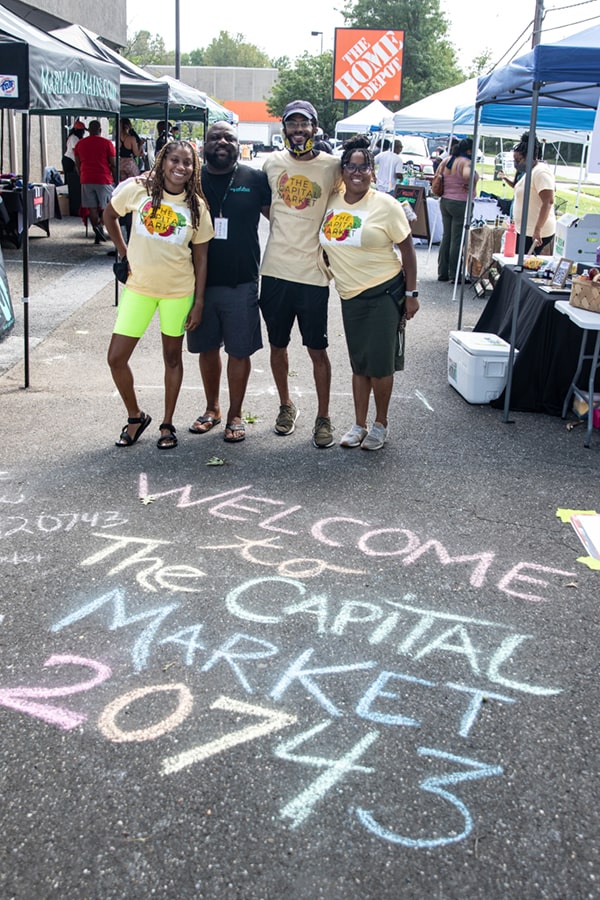 provides healthy, affordable food options to our neighbors in the Capitol Heights neighborhood and surrounding vicinity;
supports the growth of local-businesses and farms owned and operated by people of color;
advocates for equitable and culturally-aware food systems.
The Capital Market welcomes people from all backgrounds to participate in the market, whether as a vendor or patron, but we recognize the negative impact that racial inequality has on our food system. Our focus is to reverse that damage by advocating for those most affected by systemic oppressions. We want to create a space where everyone can not only shop, but also connect with their food and neighbors in a meaningful way.
TCM20743 partners with Gethsemane United Methodist Church (GUMC), a 40-year old anchor institution in Capitol Heights, to deliver the market. Organizers are residents of Capitol Heights and surrounding communities.
Market Vision
Our Vision for A Community Farmers' Market
An easily accessible, welcoming space to get affordable, healthy, locally produced food.
A venue for local growers, chefs/restaurants, and other food businesses to break into the market and grow their business, with an emphasis on businesses owned by people of color in Prince George's County.
A family-friendly event that goes beyond regular grocery shopping – residents can shop, try new foods, build stronger relationships with neighbors, learn where their food comes from, and showcase the positive aspects of the neighborhood.
A locally-sourced market featuring Prince George's County-based vendors that provide hot food, cottaged goods, homemade artisan crafts, and community oriented resources at each operating day of the market over the course.
A market where people from all backgrounds can shop, interact with each other, and feel connected to their food in a meaningful way.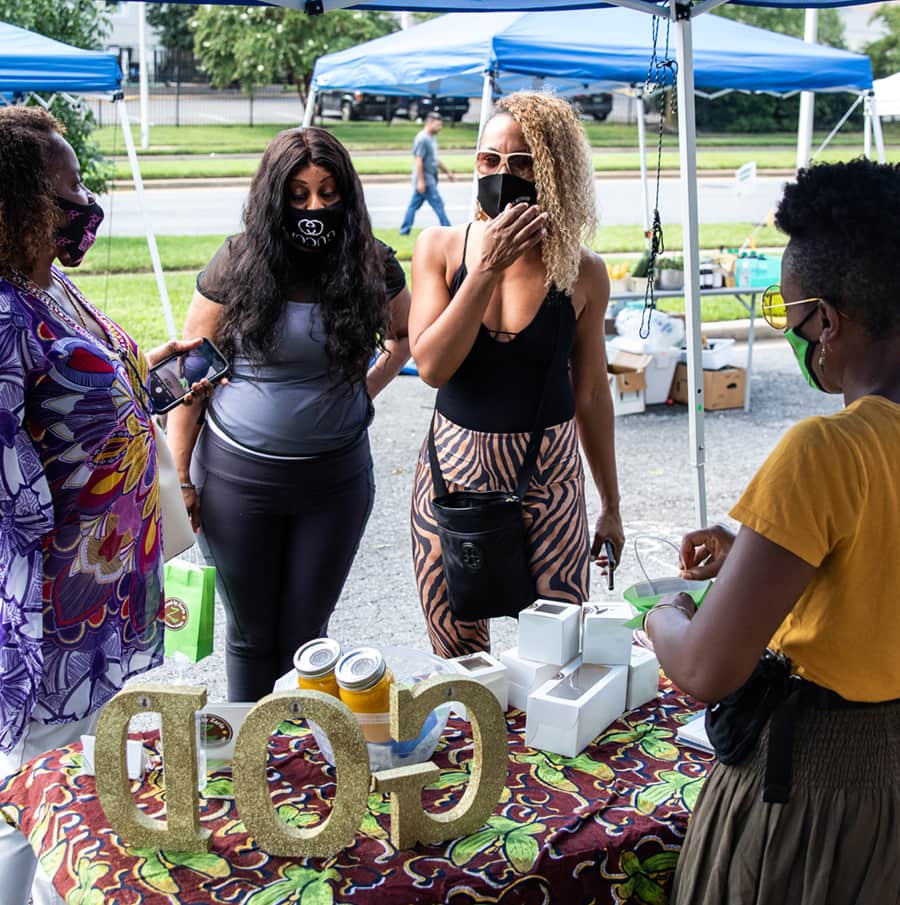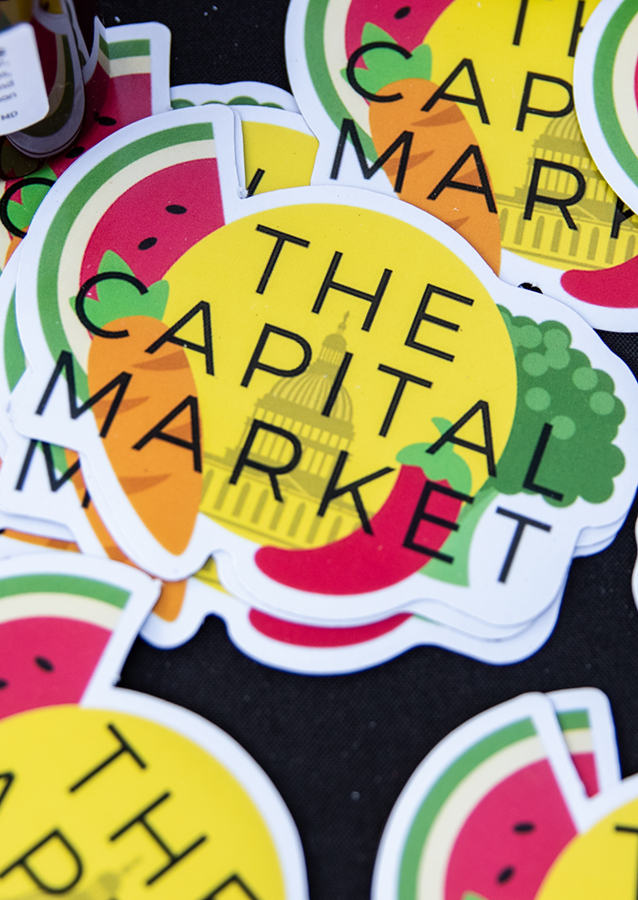 Market History
The Capital Market was formed in July 2018. It was led by the Food Justice Coalition of 20743, a joint-partnership between the Capital Area Food Bank and the Prince George's County Food Equity Council. Known then as Oakcrest Farmers Market, our pilot season was held at the Oakcrest Community Center in Capitol Heights supported by Prince George's County Parks and Recreation Department.
The market was formed to serve residents in Health Enterprise Zones and Healthy Food Priority Areas in Prince George's County. Residents living in 20743 are primarily African American and Hispanic, and lack access to healthy affordable foods. Residents also have the highest number of diagnoses of cardiovascular disease, asthma, diabetes, and hypertension in the County.
In Summer 2019, the market partnered with the Town of Capitol Heights to relocate across from the Capitol Heights Metro Station. The market was subsequently rebranded and launched as The Capital Market. In Fall 2019 through Winter 2020, The Capital Market moved into the Creative Suitland Arts Center, a partnership with Joe's Movement Emporium and the Prince George's County Revenue Authority, to lead the delivery of a bi-weekly market for the Creative Suitland soft opening. We have proven experience to deliver a community-oriented farmers market working with our community partners to build out a successful market.
In 2020, TCM20743 supported 25 African American-owned and -operated businesses and community organizations including four DMV farms, and hosted more than 3,000 patrons. Business partners generated a combined $60,000 in revenue over a 15 week market season (15 four-hour market days). Through a collaboration with Shabach Ministries, TCM20743 purchased more than half a ton of produce from African American farmers and distributed it to seniors facing food insecurity.