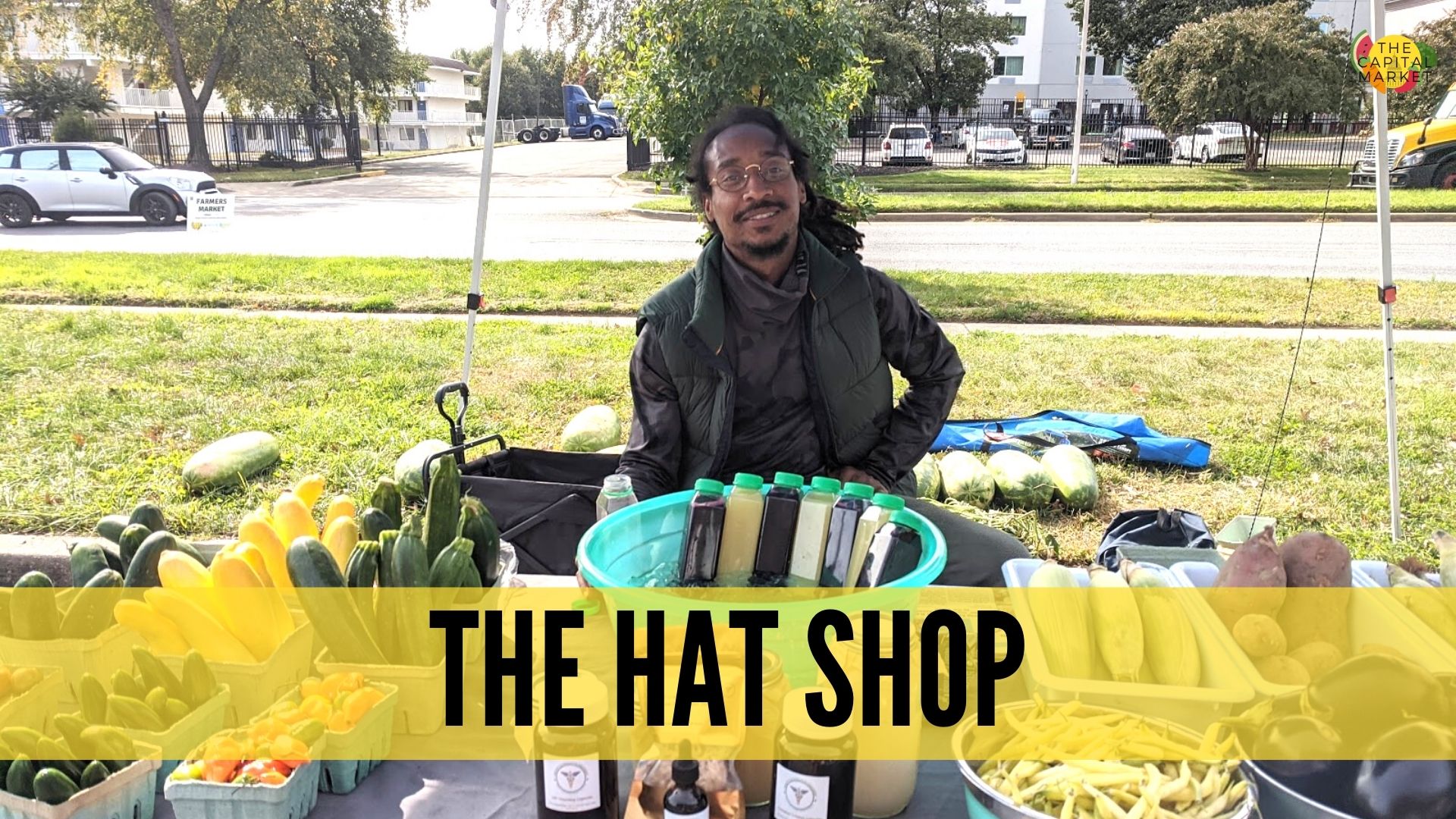 "I call myself an urban herbalist," says Kenneth Bridgers, a farmer and vendor at The Capital Market of 20743.  "Which essentially means, I'm from the inner city (SE DC), and I've had the opportunity to learn about the medicinal properties of plants and herbs." 
Bridgers has been studying herbalism for over a decade, and through his health service The HAT Shop (@thehatshop359) he creates herbal teas, Jamaican Sea Moss, immune boosting tinctures and individualized remedies. 
Food as medicine is a recurring theme at the Capital Market. From planting seeds, tending to the land, harvesting produce, and creating tinctures and medicines, Bridgers does it all. 
"I think there's a major cross section between food apartheid, mental health, and pharmaceuticals," Bridgers says, "I try to find a holistic way of tackling all of those issues, at that intersection." 
"Food. Medicine. Liberation.
Last year, he began growing at Mt. Pleasant Acres Farm, a historic 100+ acre organic farm in Preston, MD that was an essential passage on Harriet Tubman's route to freedom. 
Now he brings us huge beautiful sweet seeded watermelons, sweet potatoes, okra, green & yellow squash, peppers, string beans, and more that we have come to to love each week from these significant lands. 
"Food. Medicine. Liberation. That's how I look at it," said Bridgers. 
Us too Kenny, us too. Find more about The HAT shop online at www.thehatxshop.com