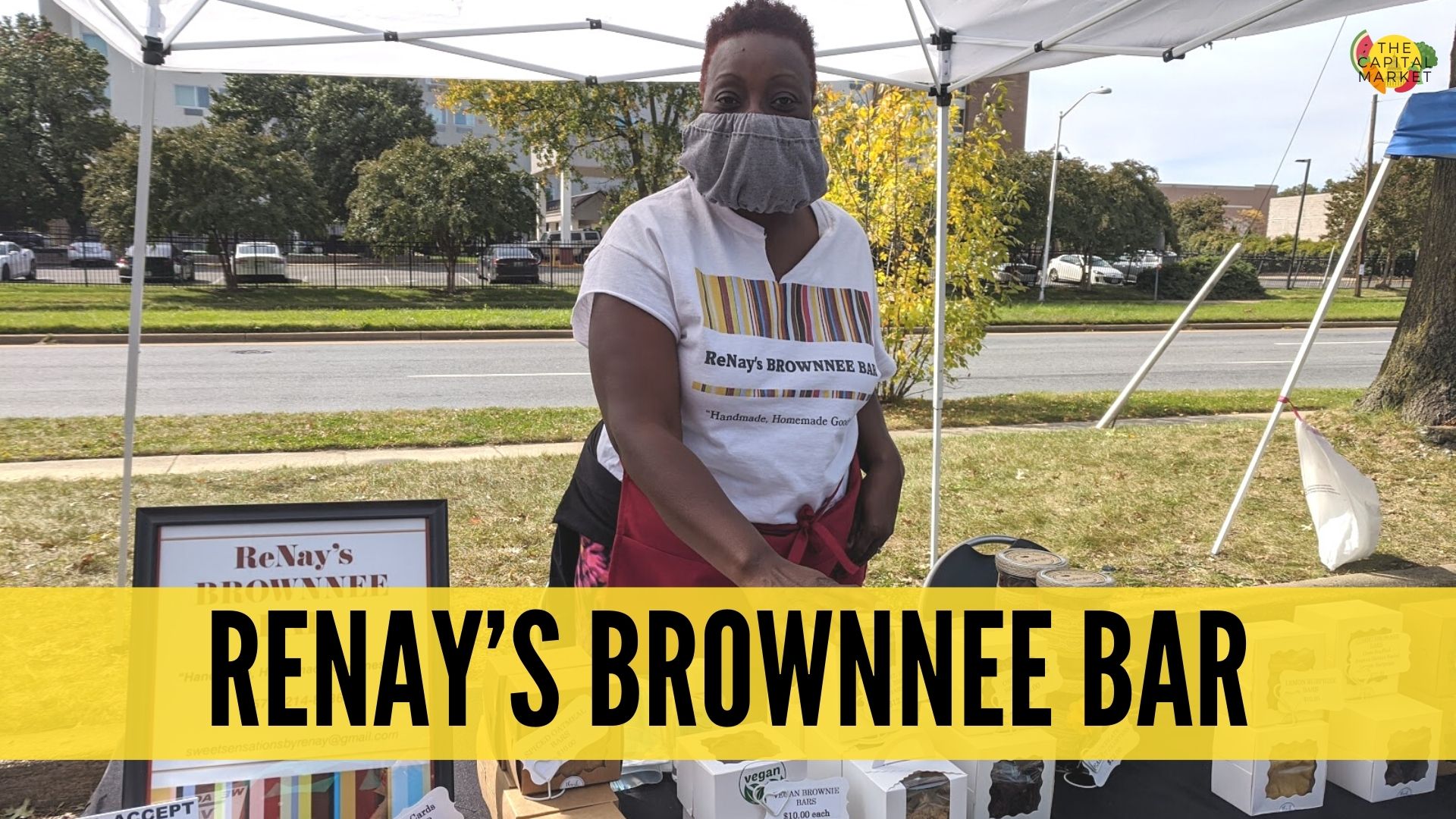 Joyce Williams – ReNay's Brownnee Bar
Life is all about balance, after enjoying some delicious veggie offerings of callaloo, sweet potatoes, and tomatoes from our famers, ReNay's Brownnee Bar has the perfect sweet treat to end your meal. 
These rich, flavorful, oooey gooey brownies are worth every bit of indulgence, and come in both vegan and traditional varieties. 
Joyce Williams has been baking since she was 15 years, and honed the perfect brownie recipe back home in North Carolina with the help of her cousin Candy, who's culinary taste buds made sure this brownie was the only one you'll ever need. 
"She loved to eat," Joyce explained, "So I made brownies for her one day, and she said, 'You can do better' and I said, 'you're right,' so we tweaked and tweaked until we got it right."
Once Candy said, "That's it!" the recipe never changed. Joyce started ReNay's Brownnee Bar in 2015 after Candy's passing, and while she never saw the final product, her spirit is felt in the consistency and deliciousness of each treat. 
In addition to the decadent signature brownies, ReNay's Brownnee Bar bakes a variety of flavors including spiced oatmeal, snickerdoodle, caramel pecan, lemon, and more!
You can find ReNay's Brownnee Bar online at https://renaysbrownneebar.com/