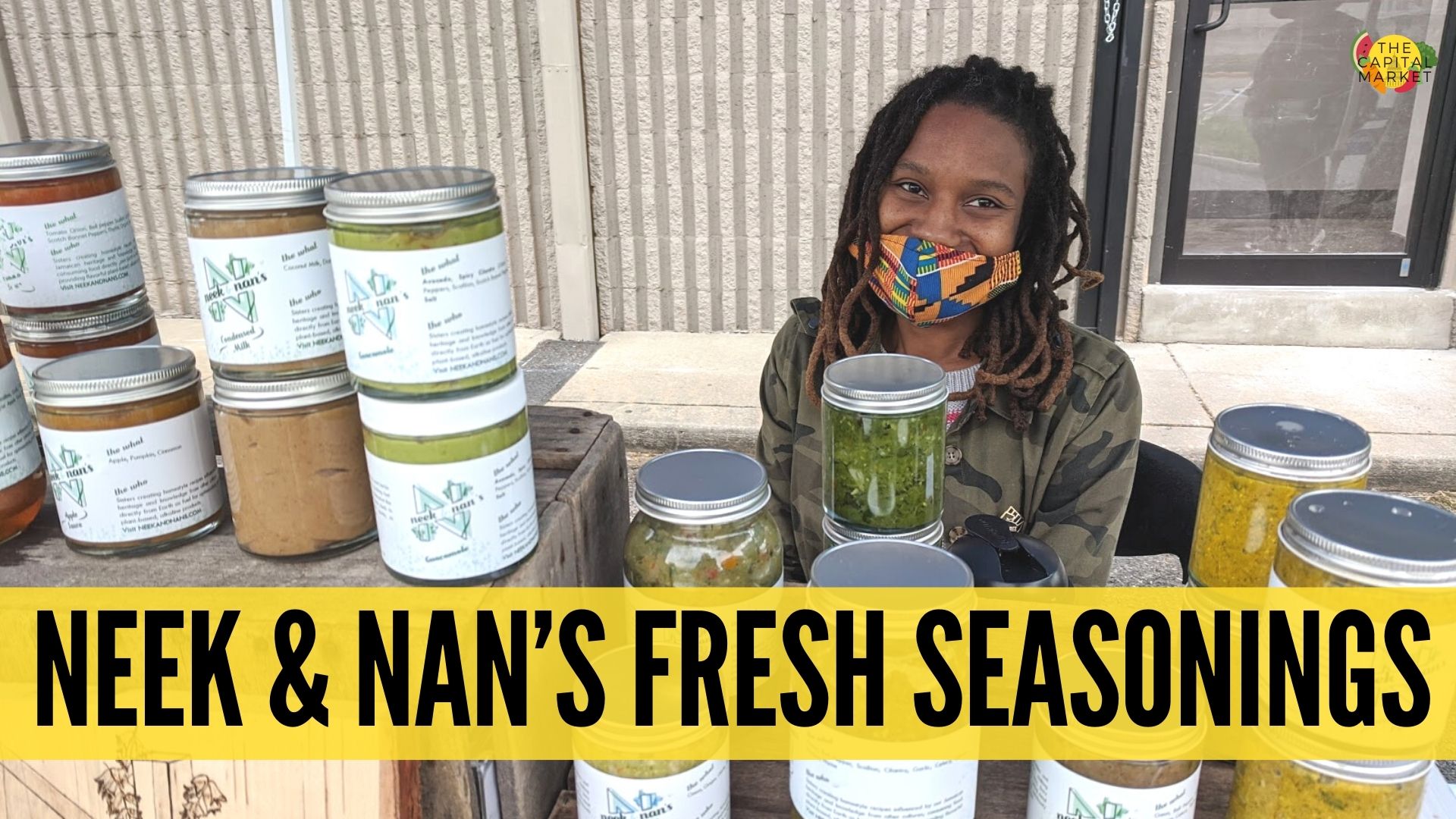 "I want to build a legacy for my family," explained Shannon, the "Nan" in Neek & Nans Fresh seasonings. With the help of her creative sister Shanek (Neek), and inspiration from her parents and grandparents, that's exactly where she is headed. 
Neek and Nan's fresh seasonings started with Shannon's love of fresh, home cooked food. She found the process of cleaning, peeling and chopping fresh vegetables daily time consuming, tedious, and often wasteful when she couldn't use the produce in time. 
Many of her favorite Jamaican meals start with the same base of vegetables and herbs, of onion, garlic, scallion, bell pepper, celery and thyme. 
"I figured one day if I blended it all together in a bigger batch, then I could store it in a jar in the fridge and just take out spoons as I needed and cooking would be so much simpler." It was!
"I want to build a legacy for my family.
She started making bases for all her favorite meals, jerk, curry, ginger garlic, and spicy cilantro with scotch bonnets. This cut down significantly on prep time and food waste, and made daily home cooking easy. 
From there her family encouraged her to sell her blends locally. Knowing how much time and money she saved for herself, bringing these sauces to the farmers market is not just about selling her brand, but also making healthy, nutritional meals accessible to all. 
At a time when coronavirus is disproportionately impacting Black communities due to existing systemic health disparities often related to food & nutrition, Shannon is reminded of her purpose. 
"My 'why' is to open a conversation about nutrition in our community," she says her products "basically help make cooking a lot simpler where you can have quality food and eat more vegetables."Neek and Nan's seasonings are freshly blended from whole produce and herbs with no added salts or preservatives. You can find out more at https://neekandnans.com/