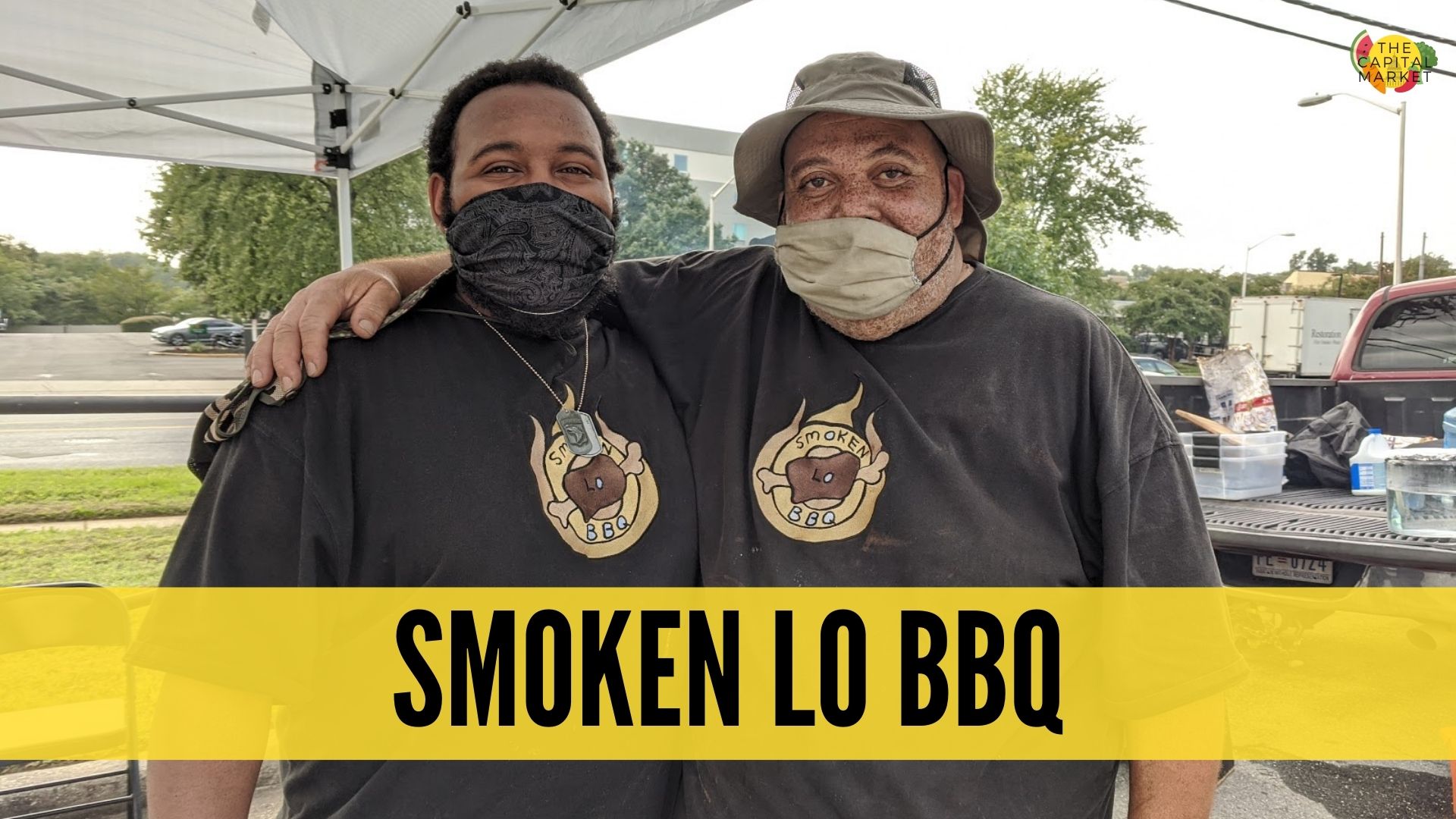 If you want to catch Smoken Lo BBQ at The Capital Market, here's a tip –show up early. 
The Father Son duo, Loye & Isaiah Hawkins, have been serving up delicious BBQ brisket, ribs, chicken, pulled pork, salmon, and more hot off the smoker for 5 years. And their reputation for some of the best BBQ in the county, means they'll probably sell out before closing time. 
Loye Hawkins has been making BBQ for over 30 years, and in 2015 he decided to make it official with the help of his son Isaiah. Together they spent 5 months perfecting their signature dry rub and sauces, which you can buy at the market. 
They first set up their truck in Glenn Dale off 193 across from Reid Temple, and started to gain a following. 
"We learned alot from the side of the road, and listening to our customers," said Loye. They added sides and expanded their menu from customer feedback and support. 
Once an inspector came to try to shut them down, they had their licenses, but needed additional approval as a food destination zone. 
"As they were shutting us down, we had people in line telling us they would follow us to our house to get their plates" Isaiah explains with a smile.  The two became regulars at the Marietta Mansion Farmers Market, and it took off from there. 
They also learn alot from each other. Loye, knows what it's like to work for his father, and makes sure that its a partnership they can both enjoy.  
"You've got to have a willingness to hear and listen," he says. One bite of their delicious BBQ and spice blend, and you will know they are working in perfect harmony. 
Follow @smokenlobbq for updates and info